Automatic and Fixed Satellite Dishes. Global coverage
Brief Summary Internet Satellite Products NASSAT ®
Satellite Internet Satellite Dishes with Fixed Professional
Telemetry CCTV, Teleports, Developments, Backup. SCADA system. Corporate VNO. Adaptation to existing VPN. No permanent contracts, unlimited traffic. possibility of test before hiring according to project. Ku-band, Ka band, C band and L band
---
Internet Automatic Satellite with Satellite Dishes - Autodeploy
Dozens of models according to project. Technical Assistance Officer. You can choose between moving or parked connection. Configurable to any satellite is Ku Band, Ka Band, C-Band or L-Band - Global coverage. Recommended Systems remote control works, emergency, security, mobile libraries, medical and humanitarian vehicles, transmission events, etc. Adaptable to any type of vehicles or trailers. training is provided "In situ" e "In route".
---
Maritime Satellite Internet for Ships and Offshore
Internet via satellite marina. Flat rate. Unlimited traffic. global coverage. Nassat is personalized each vessel. Facilities for equipment acquisition. If you have an antenna installed, Nassat replaces your current connection without having to buy new antenna (This possibility is only possible to replace a connection with another of the same band). Optionally we extend our services to the installation of security systems, TV, VoIP phone, wireless, etc. Band Ku, Ka, C and L
---
Satellite Internet for Aircraft: General Aviation, Commercial, helicopters and UAVs
Nassat Air is a connection Broadband allows for aircraft in flight information in real time on the cokpit, Hotspot, Mobile Phone and / or VoIP, Piped music, TV and video on demand. Depending on the aircraft, route, you can choose between Ku band flat rate, unlimited downloading or L band with lower bandwidth but with global coverage. In both cases, they are suitable for transmission of real-time events and video conferencing. Approvals and Certifications for Europe, Latin America, Africa and the Middle East. Ku-band and L
---
Hybrid Satellite Internet for Trains
The system combines the of NASSAT satellite connections, GPRS and UMTS with Wi-Fi technology to provide continuous Internet connectivity on trains. The architecture allows widely send and receive emails with attachments, using VoIP services such as Skype, Web browsing, chat on-line access to the corporate intranet via VPN. Band Ku, Ka and GSM
---
Mobile Phones Satellite L-Band and GSM
Nassat has a wide range of mobile phones and hybrid satellite connection (satellite + GSM). All with global coverage. The most notable applications for the use of these teams are: Rescue teams, field research, foreign correspondents, conflict zones, Adventure sports, etc.
---
Brief Summary of Solutions R & D Satellite NASSAT ®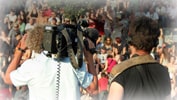 Satellite Internet for occasional events. Multiples of 100Mb X 30Mb
Any kind of event: Festivals, weddings, communions, trade shows, conferences, Bachelor, electoral Meeting, Business Events, etc. Optional Wi-Fi to access attendees. unlimited unmetered traffic. Quote for days. Wide range of possibilities depending on the event. The request must be made one week in advance minimum.
---
DSNG - STREAMING - Satellite Internet for Production.
NASSAT has developed a specific communication protocol via satellite transmission / reception of audiovisual content. Applicable to mobile or transportable equipment. All this translates into professional services, stable transmission, absence of latencies and without booking.
---
Nassat - Satellite Internet.
Address:
Cl. Federico Garcia Lorca, 38
,
The Alamo
,
Madrid
.
Phone:
+ 34 902 361 728
http://nassat.com